New collaborative student space in our Wieboldt Hall lounges and hallways!
Come check out our new additional collaborative student spaces in the 4th, 5th, and 7th floor lounges.  These are open and available for all faculty or students to wirelessly connect their laptop or use the connected computer and project onto the LED screen to share ideas and collaborate!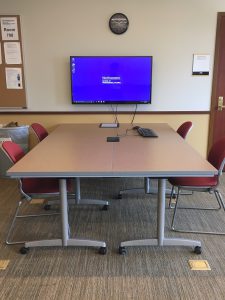 We've also added multiple mobile charging areas within the power outlets inside Wieboldt Hall hallways. Now you may plug your smartphones and your laptops into the same walls while you work!